About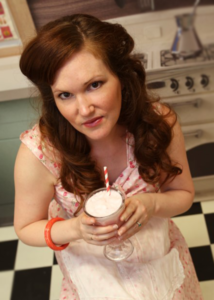 Sarah Van Goethem is a Canadian Author who resides in Southwestern Ontario. She spent lazy childhood summers on the farm, reading on the old tire swing beneath the maple tree, believing in fairytales. Now she weaves that memorable enchantment into her own short stories & novels.
She's also convinced she was born in the wrong decade, maybe even the wrong century. She's a nature lover, a wanderer of the fields & forests, and gatherer of vintage. Inspired by the natural world and the past, she blends history with the magic of nature in her writing.
You can find her at auctions, thrift stores, the back of her farm, maybe an abandoned house. Always in a rocking chair.